Katuka is the mentorship programme launched by the late Lena Markus, former Businesswoman of the Year 2000 in the category Corporate/Professional. The programme aims to empower and encourage entrepreneurs, business and professional women to achieve success in their careers through mentorship by seasoned business and professional women. It is a method of advancement, which provides support and training through relationship building. It is about matching a mentee and mentor with similar personal and professional interests in a process of support, sharing and learning to help entrepreneurs/businesswomen, who want to start up or successfully run or achieve success in their existing field of business and reach their full potential.
Currently in its twenty first year, the Katuka Mentorship Programme has already produced significant results in the careers of the participating mentees. The Katuka Mentorship Programme is designed to facilitate career development of younger women by exposing them to the experience of individuals with established careers. To date 430 entrepreneurs and businesswomen have completed the programme. The selection panel consists of the Patron, Ms Inge Zaamwani- Kamwi Advisor: Constitutional Affairs & Private Sector Interface, Office of the President, Sabine Ruegg, Owner Thalestris Coaching Acadamy and certified coach, and Ms Desèré Lundon-Muller from the Namibia Economist.
28 mentors and mentees have completed the programme for 2022 and were awarded certificates for their contribution and progress at a certificate ceremony on 23 November 2022. 48 Mentors and Mentees registered for the programme in 2023. The programme started with a three-day orientation programme for the mentees and mentors scheduled for the first week of February 2023. The second training session took place during April and the third in August.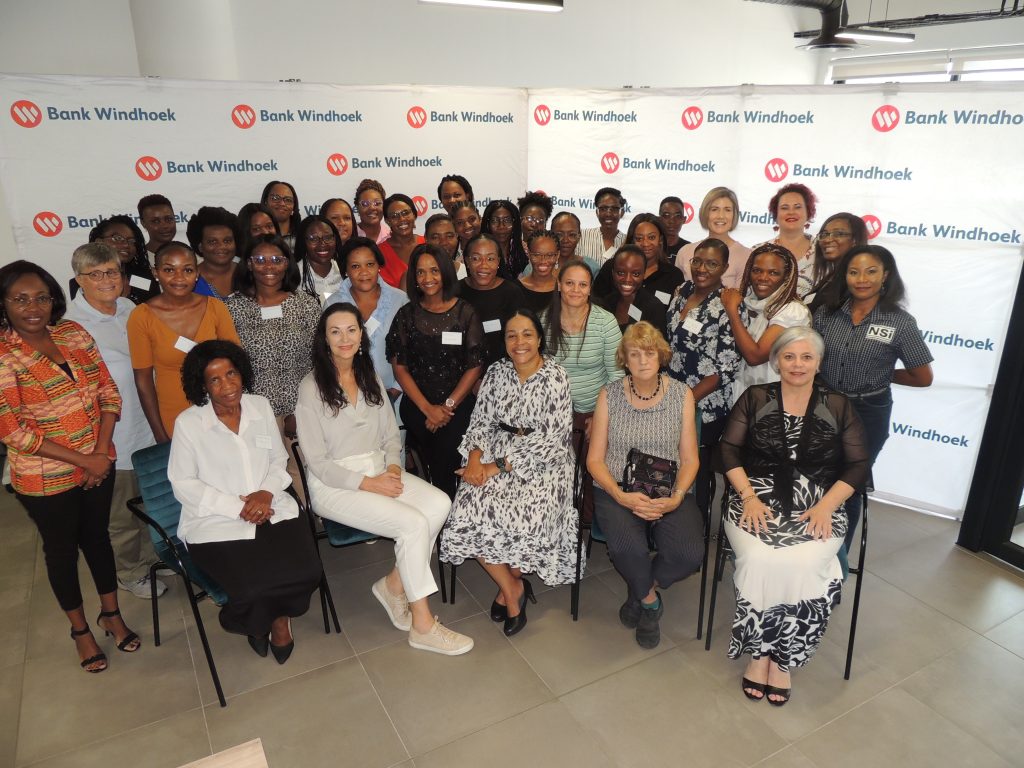 Goals and Objectives of the programme:
• To provide guidance to young professional and businesswomen to achieve success in their careers.
• To develop, coach and mentor young professional and businesswomen to grow and develop in their careers.
• To provide a platform for women to share experiences and make professional/business contacts that would propel their careers and business growth.
• To provide a safe structure and environment within which young professional and businesswomen can learn.
• To provide opportunities for more experienced professional and businesswomen to participate in the development of other women and enrich their own experience through it.
• To provide a platform for networking.
The benefits to the Namibian economy as a whole:
• Inter-organisational cross pollination of information and ideas
• Inter-sectoral exchange of ideas
• Empowerment of the female workforce
• Create an enabling environment for women
• Create a case study for Namibia on women mentoring women.
The benefits to the organisation as a result of a mentorship programme:
• More skilled and capable employee
• More satisfied employees who are less likely to leave the organisation prematurely
• New challenges for skilled and experienced employees
• Easier identification
• More accurate selection of new talent
• Improved organisation loyalty
• Access to the views and aspirations of employees / potential employees who can make significant contributions to the organisation in the future.